Login
Log in if you have an account
Register
Having an account with us will allow you to check out faster in the future, store multiple addresses, view and track your orders in your account, and more.
Create an account
Discover Minkpink Dresses: Your Path to Style and Individuality at Honest Boutique
14 Aug 2023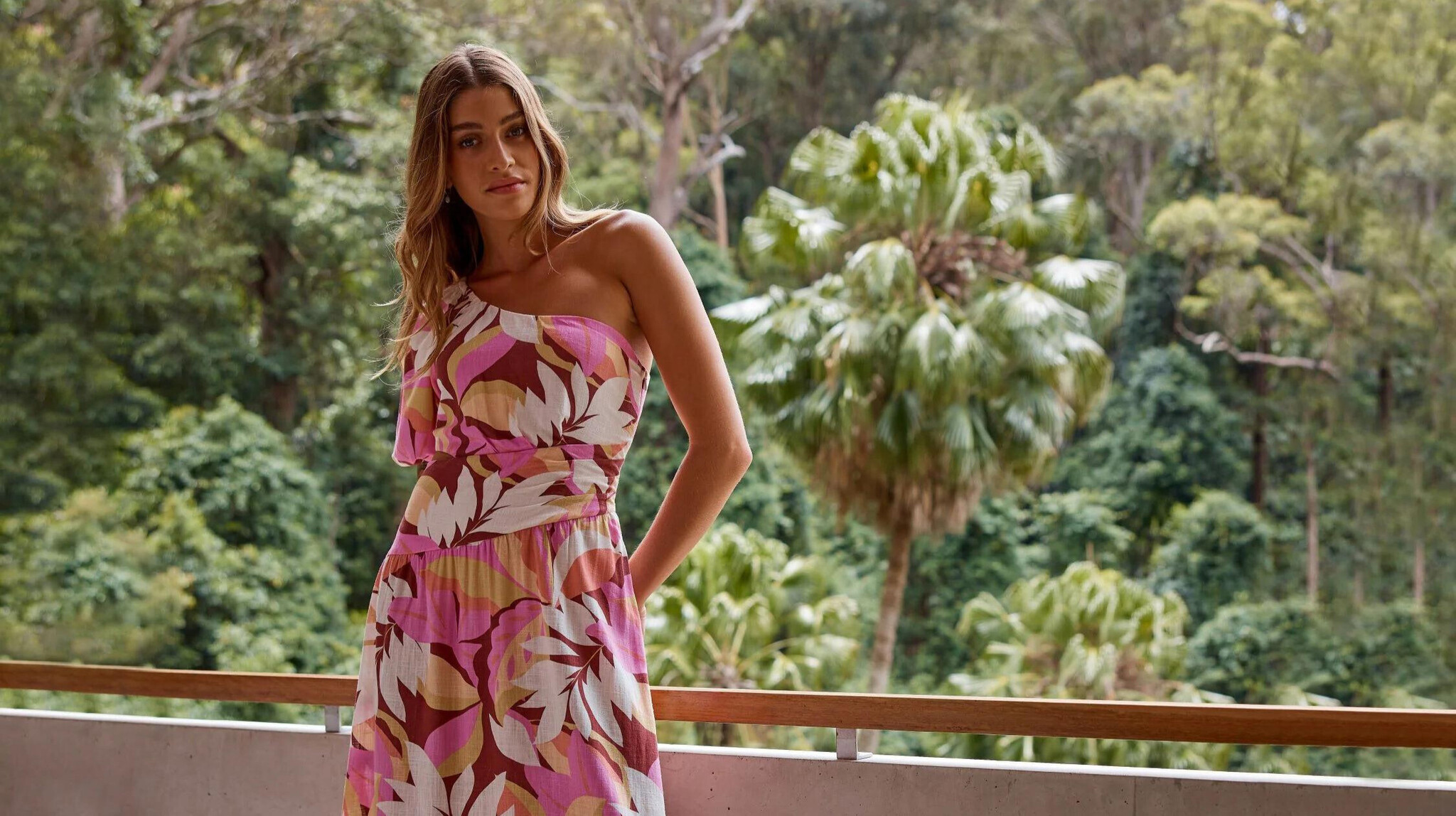 Welcome, lovely readers, to another style blog with Deana! Today I want to talk about the dresses from one of my favourite brands - Minkpink!
Have you ever had a dress that every time you wear it, people compliment you?! There's something magical about those dresses and the way they captivate the eye, leaving lasting impressions. Minkpink dresses are special. They have that undeniable charm that radiates elegance and fun.
I always have so much fun curating our selection of Minkpink dresses. They are vibrant with tropical, floral, paisley, white broidery, and even crochet patterns, all echoing the spirit of summer adventure. Whether you're sipping cocktails with friends, walking the beach barefoot, enjoying an Okanagan wine tour with the ladies or just in need of a chic daytime dress, Minkpink has got you covered.
They truly are the perfect fusion of contemporary design, quality material and attention to detail. When you slip into a Minkpink dress, you're not just wearing a garment; you're making a statement that reflects your individuality and love for contemporary fashion.
I believe in offering our customers the very best, and that's why I handpick each Minkpink dress for their exceptional quality and comfort. They take pride in using premium fabrics and meticulous craftsmanship to ensure that every dress not only looks fabulous but also feels delightful to wear. When you invest in a Minkpink dress, you can trust that it will withstand the test of time and remain a cherished piece in your wardrobe for years to come.
In the world of fashion, Minkpink stands out as a brand that effortlessly combines style, versatility, and quality to create dresses that leave a lasting impression. At Honest Boutique, we are proud to present an exclusive collection of Minkpink dresses, where every piece reflects the brand's commitment to excellence and innovation. Whether you're an avid follower of trends or prefer timeless classics, Minkpink dresses are a must-have addition to your wardrobe. Visit either of our locations today and discover the enchanting allure of Minkpink dresses for yourself!
Minkpink is a renowned Australian fashion label that has captured the hearts of fashionistas globally since its inception. Founded in 2005, the brand is recognized for its distinctive aesthetic, which combines laid-back Australian vibes with an urban edge. Minkpink's commitment to creating trendy yet affordable pieces has contributed to its immense popularity, making it a favorite among women of all ages.
xo Deana
Leave a comment